The Tomah Sports Booster Club, a 501(c)(3) organization, is committed to supporting the athletic programs of the Tomah School District. We provide financial support to purchase needed equipment and supplies that are not covered by the school or team budget. We support good sportsmanship and promote school spirit throughout the community.   
For many years, athletes and their parents were part of Tomah Quarterback Club.  In 1989, the organization was floundering, with no one willing to take up the task of providing extra funds for the athletic programs not covered by the school district.  A new organization was formed, called the Tomah Sports Booster Club, and the officers elected were President Ray Monroe, Vice President Wendy Muehlenkamp Wright, Secretary Karen Betthauser and Treasurer Tom Knoble.  New members could join the club for $5. Throughout the years since, we have had many capable leaders in our organization.  Our current officers are President Deb Reid, Vice-President Mary Shattuck, Secretary Marci Martin and Treasurer Cynthia Erdman.
Marci Martin
email: tomahsportsboosters@gmail.com
Deb Reid (debrareid@tomah.education)
Jenny Hockstedler
Jocelynn Wilson
Mandy Benjamin
Anne Stephens

The Tomah Sports Booster Club raises funds to support our athletes in a number of ways. We have operated both concession stands (inside and outside) since conception, except for a few years when another organization tried it.  The money garnered from these stands helps to fund the "wish lists" from the coaches.  For more than 20 years, we operated on tables with cords extending into the cafeteria.  Thanks to the Tomah School District, a new indoor concession stand, "Hungry Like The Wolf" was built into the HS Commons Area the beginning of the 2018-19 school year. 
The concession stands are run by more than just Tomah Sports Booster Club members; the teams also work the stands to earn money for their team. Teams that provide workers are paid a percentage dollar amount. 
We provide free-of-charge sports programs for almost all of the home sporting events.  Area businesses purchase ads in support of our athletes and the athletic programs at the High School and Middle School levels.  For this, we are forever grateful.
YOUR DONATIONS HAVE HELPED US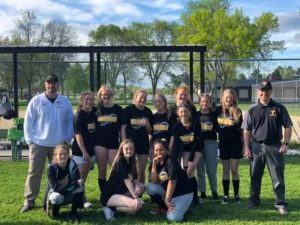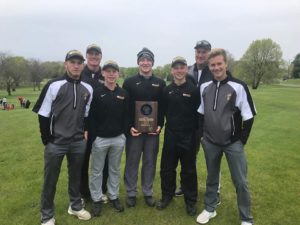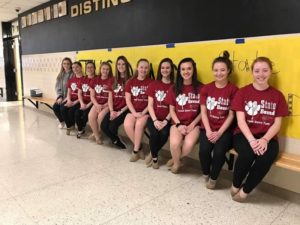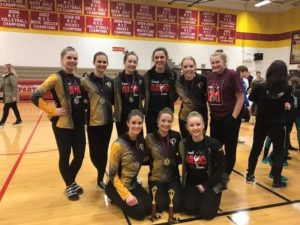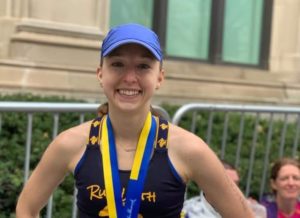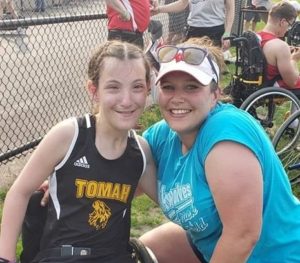 While the school district does all they can to support our student athletes, there are some needs that exceed available funding, and that's where Tomah Sports Booster Club has been of the most help.
Some big tickets items that the Tomah Sports Boosters Club have contributed to are: 
$10,000 towards new track hurdles
$10,000 toward McKean Field Pressbox
$3,000 for LaGrange Basketball Backboards
$3,000 towards new wrestling mats
$1800 yearly for HUDL subscription
$1200 audio system for baseball field
$2800 wall padding in High School gym
$3700 Fitness Center Apparatus
$3800 Golf Rangefinders
$1900 Hockey Skate Sharpener
$2000 towards Winnebago Wonderhoops
$6800 Hi-Pod System (camera, hi-pod for filming games, matches, etc)
$4500 HS Gym Scorers Bench and chairs
We have also assisted with smaller purchases like golf rule bag tags, fence screens, baseball conference banners, powerlifting bars and safety equipment, middle school wrestling mats, basketballs and other items too numerous to mention.
            Many of the sports programs would have a hard time continuing without the support of the Tomah Sports Booster Club, its members and the support of the Tomah community, and we are always looking for new members and new opportunities to fundraise and assist.